Share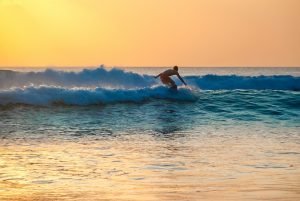 For immediate release: San Diego, CA (December 24, 2019) – Billy Crafton's Latest Online Property Officially Launches
Billy Crafton throws his hat into the ring in the surfing world this month, with the launch of a brand-new online endeavor, Billy Crafton Surfing (BillyCraftonSurfing.com). This new website looks to help answer some of the key questions newer surfers tend to ask when just starting out, in addition to of course sharing some personal experiences as well.
"I know surfing can often intimidate people just getting started, and I really wanted to put together some great resources to just help newer surfers navigate the waters so to speak. The site looks great too, which of course always helps," Billy Crafton says.
The new property pulls together some of Billy's favorite online resources to help newbies make their way into the wonderful world of surfing. Content includes help on how to pick the right surfboard, and also a core Frequently Asked Questions (FAQ) section on three of the most common questions new surfers tend to seek answers for.
These questions include:
Do You Need to be a Good Swimmer?
Where is the Best Place to Learn Surfing?
Is Wearing a Wetsuit Required?
More FAQ answers will be added in the future as well.
As a San Diego resident, Billy Crafton also has another core mission to BillyCraftonSurfing.com –
"California has some great surf spots, and I really wanted to help San Diego surfers home in on the best beaches this area has to offer, at least for starters," Billy adds.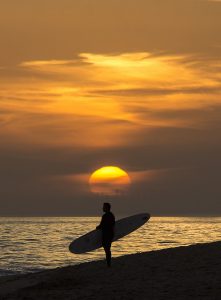 Billy shares a favorite video on Surfing San Diego, and a great article on the Top 15 surf beaches in the area as well. In addition, the Billy Crafton Surfing Blog looks to launch in 2020, right on the same site here where he can share his own personal experiences and favorites.
For all the details on the new website, please visit https://billycraftonsurfing.com/.
ABOUT BILLY CRAFTON: Although surfing is a fun hobby, Billy Crafton's biggest passion is Brazilian Jiu Jitsu. He frequently participates in, and often wins, International Brazilian Jiu Jitsu Federation world championship tournaments, plus other tournaments too. With an impressive resume that now includes multiple championship wins (both nationally and internationally), black belt Billy Crafton has won both IBJJF World Championships and Pan Jiu Jitsu Championship titles as well. He also introduces others to the art of Jiu Jitsu, via multiple online properties (starting with BillyCraftonJiuJitsu.com) and his San Diego gym.
For his professional life, Billy Crafton handles his own Investment Banking Company, advising clients in entertainment, sports management, restaurants, fitness, and marketing. He also works presently in a business manager capacity with MLB players and NFL players too, and in addition, he tries to make time for speaking engagements at law schools and universities.
Source: https://thenewsfront.com/billy-crafton-surfing-website-makes-its-debut/
Like with any hobby, you'll find no shortage of opinions when it comes to surfing! And no, that's not a particularly helpful thing, especially when you're just starting out! When people ask me this question, I refer them to my…
https://billycraftonsurfing.com/