Share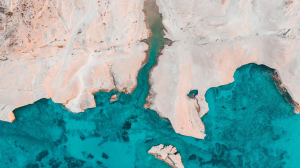 Discover Greece, which showcases the best of Greece as a holiday destination, has relaunched with new content and a premium design that puts it at the forefront of international travel portals.
Originally launched in 2013 by Marketing Greece, the new-look discovergreece.com has been inspired by modern travel trends and best practices, such as a mobile-first design and the latest videography techniques, and gives an all-the-way through Plan Your Trip booking functionality for flights and hotels.
In addition to featuring the sun & beach holidays on which Greece has built its reputation as a much-loved holiday destination, the portal presents the full range of Places To Go and Things To Do on the islands and mainland, including a focus on culture, gastronomy and sea and mountain activities as well as city and island breaks.
The new content includes more than 100 experiences, from virtual walking tours in towns and cities to excursions around the leading archaeological sites and museums. Users are taken on gastronomy tours – tasting their way around Athens, Thessaloniki and other culinary gems like Corfu and Chania or to the vineyards of Santorini and Halkidiki – and on boat trip to legendary beaches such as Shipwreck Bay in Zakynthos and Skiathos' Lalaria beach. There is an emphasis on insider knowledge, including the best months in which to visit and local tips how to have a complete holiday experience once there.
On top of that, there is a wealth of Travel Ideas about how to enjoy Greece all year round and a focus on up-and-coming destinations. There are road trips around the Peloponnese and Crete – and island-hopping excursions to the likes of the Cyclades and Ionian islands – designed to be followed in total or in part and emphasising lesser-known gems in those regions in addition to the not-to-be-missed landmarks.
Readers are given full access to an archive of feature stories and blog posts, full of information such as where they can enjoy activities such as mountain biking, hiking, climbing, sailing and skiing in Greece, or the best places for a spring or autumn break.
And for those who aren't sure what they're looking for, there is a beautifully presented Dream Away section, in which you can be inspired to read about destinations and experiences just by browsing images that link to those stories.
With a focus on user-generated content and videos, the new-look Discover Greece aims to engage with its community, which continues to grow across its social media platforms (YouTube, Facebook, Instagram and Twitter).
Finally, there is an emphasis on ethical travel through the promotion of sustainability (minimising waste and the use of plastic, using refillable water bottles and preserving archaeological and natural sites for future generations) and the concept of localhood (engaging with locals, supporting the preservation of traditions and crafts and buying local products) in order to support the communities on which Greek tourism has been built.
Marketing Greece, the creator of Discover Greece, is a non-profit initiative of the Greek Tourism Confederation (SETE) and the Hellenic Chamber of Hotels to promote Greece as a holiday destination. It designs and implements promotional campaigns, aimed at upgrading the qualitative aspects of Greek tourism – in other words, a higher average spend for tourists visiting Greece, extending the tourism season and a wider geographical spread of visitors throughout the country – chiefly through Discover Greece and its social media ecosystem and a range of International Public Relations activities.
Source: https://thenewsfront.com/discovergreece-com-announce-the-launch-of-their-new-website/
Marketing Greece is the collaboration of private sector tourism to promote Greece as a modern and enticing tourism destination. It is a non-profit initiative of the Greek Tourism Confederation (SETE) and the Hellenic Chamber of Hotels. It is driven by…
https://www.discovergreece.com/