Share
Geeks 2 You Computer Repair is now servicing Gilbert, AZ, with a new office located on N Gilbert Rd Suite 300-1. At Geeks 2 You, they service onsite computer repair, virus removal, data recovery, IT Consulting, and Managed IT services. For computer repair Gilbert, Geeks 2 You is the company to contact as they offer same day service.
Marc Enzor, the entrepreneur behind Geeks 2 You has grown the company to be the top computer repair business in the Tucson market then launched into the Phoenix market, and now his big plans of expanding into another city have finally happened. Geeks 2 You is currently servicing and offering computer repair in Gilbert, AZ.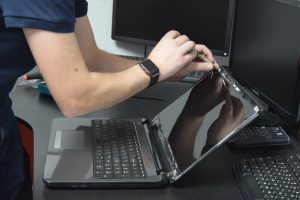 Geeks 2 You has been in business now for over 12 years helping individuals with computer issues, whether it's on your Windows or Mac computer, Geeks 2 You will assist you over the phone and give you a diagnosis of your computer problem, and you don't even have to leave your home, they will send you a Geek to come and repair your computer.
Geeks 2 have trained technicians who go through a list of procedures as part of their Gilbert computer repair service. From cleaning your computer, providing a diagnosis and repairing the problem, finding upgrades to improve the efficiency of your computer, making sure to clean and tune-up the computer, and then updating the computer, for example, on Windows to the latest version. The main computer repairs Geeks 2 You perform include:
virus removal
slow computer/tune-up
hardware failure
laptop screen replacement
data recovery
a new computer set up and data transfer
email/printer problems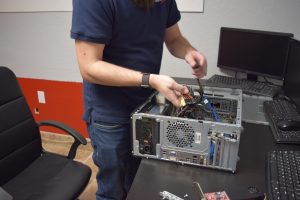 Geeks 2 You can even help with data recovery if you have an old laptop or computer at home, or if you need the immediate help of one of the Geeks as your computer has just suddenly crashed. You need to access your files, or you may have accidentally deleted a file or folder, and you need to retrieve it. Geeks 2 You will come to your rescue once you contact and state your problem as all of their technicians are highly experienced in data recovery so they can recover most of the data from your device. If you need data recovery or laptop repair, Gilbert contact Geeks 2 You today for assistance.
IT consulting is another area of expertise that Geeks 2 You specialize in. Once you get in touch, they will discuss your business goals with you, and work on helping you achieve short and long-term business plans. The main aim of this service is to assist your business better so that your employees can keep working. For Gilbert computer repair or any IT services, Geeks 2 You is the company to call.
Geeks 2 You are prepared and ready to help you the moment you get in touch, with same day service available, call 480-531-6646 for computer repair in Gilbert, AZ. Read more about their computer repair services for home and businesses online at https://geeks2you.com/. Find more about Geeks 2 You Computer Repair Gilbert at http://geeks2you.com/locations/computer-repair-gilbert/, where you'll find the computer repair company's contact details and the locations where they work, and their new office in Gilbert, AZ.
Source: https://thenewsfront.com/geeks-2-you-computer-repair-now-services-gilbert-az-with-a-new-office-location/
Marc Enzor is the entrepreneur behind Geeks 2 You. At an early age he had a "connection" with technology and taught himself how to fix his old Intel 286 computer by breaking it and repeatedly fixing it. He learned the…
313 N Gilbert Rd Suite 300-1
Gilbert
AZ 85234
United States
480-531-6646