Share
IDTO DNA Paternity Testing NJ service is happy to provide its DNA testing services to the entire state of New Jersey. Their full range of Paternity Testing and related DNA services are comprised to meet the particular needs of their clients. They have extensive experience with providing DNA Testing and DNA sample collections services throughout the entire state of New Jersey. Some of the areas in New Jersey they cover are as follows:
DNA Testing in Jersey City NJ,
DNA Testing in Paterson NJ,  As well as the entire state of New Jersey.
The team at IDTO DNA Paternity Testing NJ knows the importance of their customers' needs. With this,  they make sure to give them only the best service for their specific DNA Testing situation. They offer fast turnaround times for the results within 1 to 3 business days.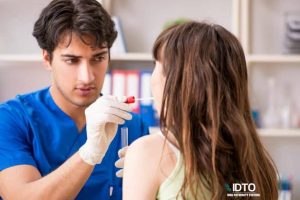 The company ensures that every DNA test is performed with a partner AABB Accredited DNA Parentage laboratory that conducts legal Chain of Custody DNA Testing for the purposes of Immigration and Family Court etc. They have a responsible team that implements a careful process to make sure that they meet the standards and expectations of their valued customers.
Convenient Appointment Set-up
Quick and easy In-office appointment set-up and Mobile DNA sample collection services are available at no additional cost to selected areas within New Jersey for customers who are unable to travel.
IDTO guarantees that all DNA samples are collected and handled by professional DNA sample collectors that have more than 16 years of experience in the business. This ensures the company's customers will receive a knowledgeable and professional DNA sample collection service that will keep customers compliant with New Jersey state guidelines. They are ready to help their customers receive the best DNA relationship testing experience.
IDTO's team is ready to offer their confidential DNA testing services that can be used for the purposes of submitting results to Passport Agencies,   USCIS,   US Embassies,   Family Court, or for peace of mind.
IDTO DNA Paternity Testing Center Advantages:
– Confidential Results, Responsible, Respectful,  Knowledgeable, Experienced & Professional Team.
IDTO DNA Paternity Testing NJ has a responsible organization that has extensive knowledge and skills in the DNA testing and sample collection industry. Their team treats their customers with professionalism and respect which helps to ensure their customers are more than satisfied with their process.
– Various DNA Testing Options To Determine A Biological Relationship.
IDTO DNA Paternity Testing NJ offers a variety of DNA relationship testing services that help people who are in need of providing proof of a biological relationship. Whether for immigration,   court-admissible, or for peace of mind purposes. Their customers can find the right DNA test for their situation.
Affordable cost of service.
The company also understands that its customers always want to get the top quality service at an affordable cost. With this, their services are cost-effective for the satisfaction of their customers.
For more details about IDTO DNA Paternity Testing N.J. and their services, visit https://idtodna.com/dna-testing-nj or email them at contact@idtodna.com. They can also be reached by phone at 888 204 0583.
Source: https://thenewsfront.com/immigration-dna-testing-paternity-testing-service-in-nj/
Our New Jersey DNA Testing and Sample Collection services are provided to help families and individuals with their relationship DNA testing needs. IDTO has been in business since 2004 and is considered by legal and medical professionals as a reliable,…
316 MONASTERY PL Suite 7
Union City
NJ 07087
United States
888-204-0583
https://idtodna.com/dna-testing-nj