Neinstein Personal Injury Lawyers Broadcast Podcasts and Videos to Ontarians on Medical Malpractice Law and other Personal Injury issues
googlenews
Share
Neinstein Personal Injury Lawyers have been regularly broadcasting podcasts and videos to educate the community on medical malpractice law and other personal injury issues. Neinstein is a personal injury law firm in Toronto, serving the greater Ontario area. Neinstein Personal Injury Lawyers podcasts are broadcasted every week, along with Neinstein's videos on YouTube.
Neinstein Personal Injury Lawyers have uploaded podcasts since November of last year, aiming to educate the community. The personal injury lawyers share their expertise and some tips on various topics surrounding medical malpractice and personal injury issues.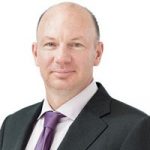 One podcast broadcasted in November was by Duncan Embury, who is head of Neinstein's Medical Malpractice, and he shared his insight into the medical errors with the Global news segment. He advised individuals on how patients can communicate better with their doctors.
More recent podcasts from Neinstein Personal Injury Lawyers include a couple who hired Greg Neinstein after they were involved in a car collision. In the podcast, John talks about how the car collision happened as the whole family was on their way to a dance competition for their daughter. John noticed how the other driver, who caused the accident took a left turn while John was driving through a green light, leaving him little time to stop his vehicle, and causing the other vehicle to flip over and his wife to endure serious injuries.
They were happy to hire Greg Neinstein as he was recommended to them by a friend, and when Linda met Greg, she found him to be very personable, and they felt reassured as they knew he would take care of them.
Another podcast broadcasted by Neinstein Personal Injury Lawyers focuses on lawyer Rose Leto talking about jaywalking with Global New Toronto. The podcast mentions how everyone does it, but it would be helpful for individuals to know what the rules are, as they are very unclear. However, statistics show that pedestrians who are crossing with the light at a marked crosswalk are hit by vehicles that are turning left. For further information about jaywalking in Toronto, get in touch with the personal injury lawyers today.
The videos uploaded to Neinstein's YouTube channel are also very informative, from how to get back in the game after a personal injury, how birthing injuries can happen, and even numerous testimonials left by the client over the 50 years Neinstein Personal Injury Lawyers have been in business helping personal injury victims.
Neinstein Personal Injury Lawyers are making it their plan to inform and educate the community on medical malpractice law and personal injury issues. They broadcast weekly podcasts at https://tunein.com/podcasts/News–Politics-Podcasts/Neinstein-Personal-Injury-Lawyers-p1274075/, and they also upload videos to YouTube, as they have their own YouTube channel. You can also get in touch with the personal injury lawyers if you have any queries or if you are a personal injury victim via phone on +1 416-920-4242 or via email at info@neinstein.com.
The personal injury law firm can be found online at https://neinstein.ca/ and https://neinstein.org/. You can also connect with Neinstein on LinkedIn and view their profile, their team, and learn more about why they are the most professional and helpful personal injury lawyers.
Source: https://thenewsfront.com/neinstein-personal-injury-lawyers-broadcast-podcasts-and-videos-to-ontarians-on-medical-malpractice-law-and-other-personal-injury-issues/
Neinstein's team of personal injury lawyers in Toronto has expertise in many aspects of Canadian personal injury law. We fight to ensure our clients and their families receive the compensation, care and support they deserve.
1200 Bay St Suite 700
Toronto
ON M5R 2A5
Canada
+1 416-920-4242