Ross Andrew Paquette Discusses His New Way of Life and the Biggest Challenges His Company Faces Due to Covid-19
googlenews
Share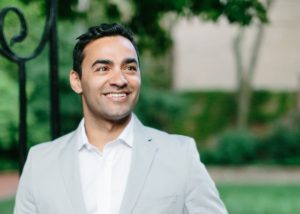 Ross Andrew Paquette discusses the Biggest Challenges His Company Faces Due to Covid-19 in a recent interview with Gail Green.
Coronavirus Challenges
According to the CEO of Maropost, the most challenging part of this global crisis is ensuring all his employees and customers are in a safe environment as he tries his best to support them. Paquette is following the guidelines of the government to keep everyone healthy and safe.
Although, the tech company is an essential business in its own right, with many companies and organizations heavily relying on them and using their services to maintain their level of success. Just as much as before the pandemic, they need to get their message across to their customers and sell their products now more than ever.
Ross Andrew Paquette also mentions that this global pandemic will continue to impact everyone for many years, especially how consumers will shop. He imagines every retail store will have to do its part to compete with all the retailers who are now online and providing more products due to a surge in sales since everyone is used to purchasing online now as it is the only option for them until stores are allowed to open.
Paquette's new way of life during Covid-19
Everyone around the world has had to adapt to this new way of life and completely change their routine, mainly if you are now working at home. Paquette may have some challenges to deal with due to Covid-19, but he has found the positive side of it and has learned some vital lessons that many other businesses can relate to.
Paquette stated that this global pandemic has made us realize that for a business to survive, it – 'needs to withstand any obstacle.' No matter the situation, you need to have 'financial management in place,' This has been one of the main aims at Maropost for Paquette and his team. This should be a new way of life and a new way of thinking for every business. Keep your company growing regardless of any issues that you are affected by.
Being an Entrepreneur
The CEO of Maropost has made his dream come true. He is an entrepreneur with the fastest growing tech company in Canada after working hard for so many years to achieve this successful business. Yet, in the recent interview about Covid-19 and his life as an entrepreneur, he mentions there are some difficult moments in his business life.
The most challenging part of business, according to Ross Andrew Paquette, is pleasing the customers, which is his goal every time, but what makes it a challenge is ensuring those relationships are strong for many years. Paquette gives another piece of advice, which is, 'not every customer will be happy with the solutions for their organization.' Hence, an ideal suggestion is to help them make the right decisions as best you can along the way.
Paquette is grateful that his business will not struggle or end up losing out and go bang, as so many companies and organizations rely tremendously on Maropost for marketing automation, e-commerce and transactional services, and much more. Yet, he is accommodating in that he will assist businesses going through a tough time and provide them with the best possible solutions to get their business up and running again.
https://thriveglobal.com/stories/a-discussion-with-ross-andrew-paquette-ceo-of-maropost-on-how-he-navigates-consequences-of-the-corona-virus-pandemic/
Source: https://thenewsfront.com/ross-andrew-paquette-discusses-his-new-way-of-life-and-the-biggest-challenges-his-company-faces-due-to-covid-19/
Majestic PR provides news distribution services across the United States.
United States