Share
Texas Vein & Cosmetic Specialists is now offering virtual consultations. According to Dr. Michael Bardwil, a vascular surgeon and the founder of TX Vein & Cosmetic Specialists, the French have a term: "coup d'oeil." The term refers to an expert's ability to understand much at a glance. Dr. Bardwil's ability to quickly understand what is going on with a patient, combined with the fact that many people are currently confined to their homes amid the global pandemic, is why the practice is now offering virtual consultations. Dr. Bardwil further explained that many professionals may need to observe their patients in-person, arranging a meeting face-face. However, for patients of Texas Vein and Cosmetic Specialists, he believes this isn't always necessary, particularly now.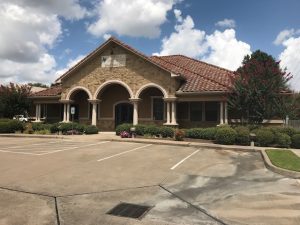 Virtual consultations allow patients to schedule an appointment with the vein doctor to discuss the patient's condition and share images with a medical specialist. For instance, if you are experiencing vein problems, it is recommended that you schedule a virtual consultation with Texas Vein and Cosmetic Specialists; on that consultation, you will be able to speak with the physician, share images of your veins, and describe your symptoms. The vein specialist is watchful for particular symptoms that clients frequently complain of which signal the need for varicose vein treatment. Symptoms often include swelling, itching, leg heaviness, fatigue, skin discoloration, tenderness, and pain.
Texas Vein & Cosmetic Specialists do, however, mention that there are a limited number of ways for vein problems to manifest. Dr. Bardwil begins virtual consultations by asking questions and viewing images sent from the patient's smartphone, or from other devices such as a smart pad or iPad. By examining these images, Dr. Bardwil can identify the problem and determine whether or not additional testing will be necessary. Statistics of his new patients show that half will not require a diagnostic ultrasound.
For patients that suspect they require spider vein treatment, it is recommended that they consider scheduling a virtual consultation with Dr. Bardwil. Common symptoms that indicate that spider vein treatment may be appropriate include pain, itching, and stinging. And it is possible that these veins may bleed if they are dense and located in the lower legs or ankles. If someone is experiencing these symptoms, they are encouraged to contact the spider vein clinic: doctor Bardwil will assess their veins through the virtual consultation.
Texas Vein and Cosmetic Specialists listed some of the advantages associated with a virtual consultation. Firstly, it is safe and convenient, and it is HIPPA compliant, meaning patient information will be secure with the clinic. Dr. Bardwil will be able to make a quick determination as to whether the patient will need vein treatment or not, without any additional testing. He is also able to determine whether the patient's issues are cosmetic spider veins or varicose veins. For the latter, the treatment cost is usually covered by insurance.
Texas Vein and Cosmetic mentions that if you are considering treatment of either your spider or varicose veins, after your consultation you will have a better understanding of what the treatment entails and what, if any, additional testing would be required. Fortunately, some of the major insurance companies are covering the expenses for virtual consults during the COVID-19 crisis, and if you are not covered by insurance, these consultations are very affordable.
Texas Vein & Cosmetic Specialists would like to remind patients during this pandemic to stay safe, stay at home, and stay healthy. You might be trying to be productive at home and looking for things to occupy yourself. If you feel it is appropriate, please contact us to book a virtual consultation with Texas Vein & Cosmetic Specialists; we will assess your veins. If you would like to schedule a virtual consultation, call the specialists today at 713-461-4945.
Source: https://thenewsfront.com/texas-vein-cosmetic-specialists-now-offers-virtual-consultations/
Welcome to Texas Vein & Cosmetic Specialists. Dr. Michael Bardwil, our founder, is a board certified vascular surgeon and Fellow of the American College of Surgeons. He specializes in the treatment of veins and addresses issues related to vascular disease.…
13254 Forkland Drive
Houston
Texas 77077
United States
(713) 461-4945