Share
Trollinger Law LLC is proud to announce the recipients of its first annual Hometown Heroes Awards, nominated by the community. The recognition honors the commitment, dedication, and bravery demonstrated by first responders throughout Southern Maryland.
"The selfless work done by our Hometown Heroes is truly inspiring," says Matt Trollinger, founder of the Waldorf personal injury law firm. "Even more significant is that fact that none of these first responders see themselves as heroes. Serving people in times of trouble just comes naturally to them."
Two of this year's winners began saving lives as teenagers, turning that early work into lifelong careers. Each of the Hometown Heroes has steadily been promoted in their chosen profession, always striving to make their contributions more meaningful to Maryland families.
Meet the winners here:
Sgt. Tabitha Long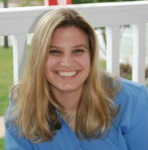 Sgt. Tabitha Long is a longtime member of the Maryland State Police Aviation Command. In that role, she supervises medevac teams that transport critically injured Marylanders to hospitals for treatment. Long has a history of providing life-saving services in the state. At age 16, she joined the Ridge Volunteer Rescue Squad, going on to be fully trained as a paramedic by 18. At 21, she was accepted into the Maryland State Police Academy and served in the Leonardtown Barracks before becoming became a flight paramedic for the police's aviation unit. All of this work was accomplished while she earned her bachelor's degree and today, she is completing coursework to become a registered nurse. This devotion to protecting the public and furthering her own expertise makes Sgt. Long a true Hometown Hero. 
Kevin "Jake" Mattingly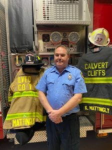 Kevin "Jake" Mattingly has provided emergency assistance to the Leonardtown community for 35 years. As a member of the Leonardtown Volunteer Fire Department, Mattingly has served in various roles as a firefighter, committee chairman, and recording secretary. Today, he is a life member, the highest rank an officer can achieve. Mattingly has an unwavering commitment to service in every possible way. Knowing that a fire department can only function best with the right resources, he has organized the department's annual carnival, golf tournament, and annual Christmas Tree Lighting to raise money for supplies. In addition, Mattingly has performed life-saving measures to help people beyond the call of duty, such as saving a patron who was choking at a local restaurant. Jumping into action — whenever and wherever it's needed — encompasses everything Trollinger Law looks for in a Hometown Hero. 
Matthew E. Gilroy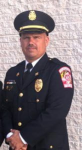 Matthew E. Gilroy joined the La Plata Volunteer Fire Department as a junior firefighter at the tender age of 16. He excels at providing emergency services to the Town of La Plata and Charles County. Over the years, Gilroy has continually sought to develop his career by pursuing extra training and ensuring that citizens are served by the most qualified firefighters with the best possible equipment. He helped lead the design and purchase of several fire and rescue vehicles and is an instructor for the University of Maryland Fire and Rescue Institute. His dedication to education extends beyond his co-workers. Gilroy regularly speaks to senior citizens, church groups, and members of the special needs community about fire safety. He has also advised town officials on how to enhance fire safety in upcoming construction projects. Gilroy's widespread efforts to protect Maryland's communities through direct service and education is at the heart of what a Hometown Hero does.
Please join Trollinger Law in extending a hearty thanks to the work of these fine first responders. Though none look for special credit, it must be given where it is due.
Learn more about the Hometown Heroes contest by visiting Trollinger Law's website today.
Source: https://thenewsfront.com/trollinger-law-llc-announces-winners-of-2020-hometown-heroes-awards/
When you have been seriously hurt in an accident, choosing the right attorney will be one of the most important decisions you make. You need a lawyer who will listen to you, give you honest advice, and put your needs…
11705 Berry Rd Suite 201
Waldorf
Maryland 20603
United States
(301) 965-8500
https://www.trollingerlaw.com/