Share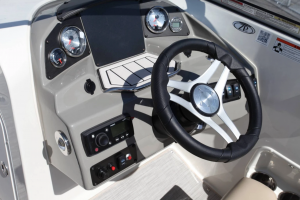 Despite much of the American economy being shut down for the coronavirus pandemic, Yellow Web Marine is reporting exponential growth in sales of its popular line of boat accessories.
With warmer weather having either arrived or well on its way, boaters and lovers of water sports are shopping in advance of what they hope will be a vibrant warm weather season on the nation's lakes, rivers and oceans.
And with a growing number of sporting goods stores and boat suppliers being temporarily shuttered during the "shelter in place" orders prevalent throughout much of the United States, boat enthusiasts are turning to the internet to get ready for the 2020 boating season.
"We're finding that most avid boaters and those who enjoy summertime water sports are itching to get back out there and are turning to on-line products as a way to prepare their boat for the season," says Ryan Birdsell, owner and chief executive of Yellow Web Marine. "When the all clear is given in the coming weeks, boat owners want to be prepared and ready to go. We think that's why our sales are growing each week, and allowing us to increase our customer base."
Yellow Web Marine specializes in cool boat accessories, ranging from the "must haves" to items that are sure conversation starters and fall into the "cool" category.
Best selling items on Yellow Web Marine include trolling motors, boat barbecue grills, GoPro cameras, doggie ladders and even cordless margarita makers for a fun day out on the water with family and friends.
The company is based in San Antonio, but nearly 100 percent of its sales come as a result of online sales through its main website.
"We provide boaters with the things they need to have, like anchor rope, horns and trolling motors, but we also feature items that are just fun and make for a memorable day on the boat," says Birdsell. "We encourage everyone to visit us online and take a look around. We have a feeling you may find one or more items that you didn't know existed, but that you now can't imagine living without."
Yellow Web Marine is one of the leading online suppliers of boat accessories and supplies, building a steadfast and loyal customer base over the last several years.
The company is U.S. veteran owned and works hard to find and feature items that boaters not only need, but that they also want and crave.
To learn more about Yellow Web Marine, visit them online.
Source: https://thenewsfront.com/yellow-web-marines-online-sales-increasing-threefold-during-coronavirus-outbreak/
We've provided SEO services to Texas businesses since 2008, ranging from small startups to businesses targeting clients on a national level. Our goals are simple and are centered around getting you ranked as quickly as possible, while helping your business…
6923 W Loop 1604 N
San Antonio
78254
United States
210-899-1SEO